Ultrasonic Outdoor Bark Control
---
Control nuisance barking discretely and silently!
---
---
30-day money-back guarantee
Express shipping available
Control any number of dogs silently
Stops your dog nuisance barking or neighbourhood dogs
How it Works
Imagine standing in front of a car and the car horn sounds off whenever you raised your voice. You quickly realise your voice is triggering the horn. The loud horn becomes so annoying you change your behaviour to stop it from happening.
The Ultrasonic Bark Controller works just like this. When the internal microphone detects nuisance barking it triggers a burst of ultrasonic sound that the dog will hear but won't like. Remarkably, the ultrasonic speaker produces a more intense sound than the typical car horn but humans can't hear it. The ultrasonic sound becomes so annoying for the dog that it will quickly modify its own barking behaviour.
Click here for quantity discounts.
Features
Birdhouse design looks unobtrusive and disguised.
The NEW improved model has better bark detection performance.
Three bark detection distances.
Effective for all sized dogs*.
Test function.
Low Battery Indicator.
Durable for outdoor use.
* Hearing impaired dogs may not respond.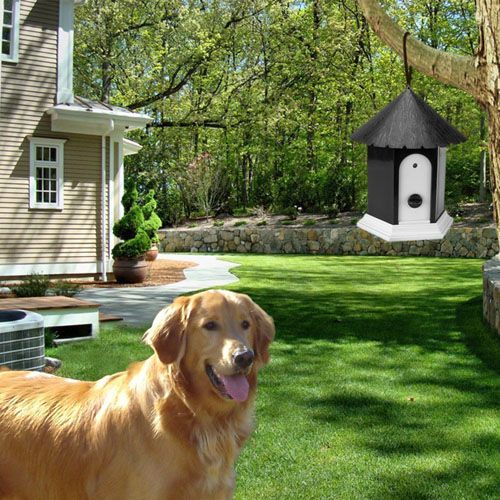 How to use it
It is important to understand how ultrasonic sound works.
Ultrasonic sound travels like a beam. It is directional. Think of it as a beam of light from a torch. You must point the speaker toward the area where the dog barks.
Install two or more devices to get wider area coverage.
The intensity of the ultrasonic sound decreases with distance. As the intensity decreases the effectiveness is reduced. Therefore, place the device as close to the dogs as possible.
Ultrasonic sound is fragile and won't pass through: fences, buildings, foliage, plants, etc. The speaker must have a clear line of sight to the dog.
Do not install higher than about 2m above the dog.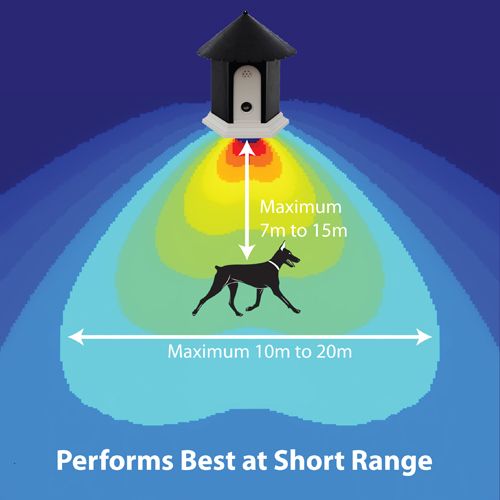 Specifications
Ultrasonic frequency: 25kHz to 27kHz
Ultrasonic Intensity: 110dB at 1m
Battery:  Standard 9 Volt Alkaline Battery. (battery not included)
Battery Life: Typically 8 weeks - depending on how often the dog's bark.
Effective Range: Up to 15m
Suitable for normal usage both outdoor and indoor.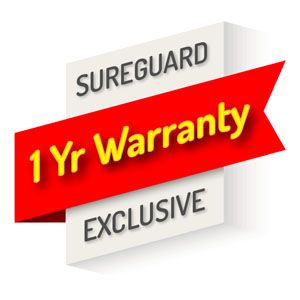 Customer Reviews
We have a kelpie cross who has separation anxiety so he barks everytime we put him out to bed at night as well as when we go out during the day. This unit is brilliant. It only took 2 nights to be completely effective. We have tried, collars, tablets, drops and professional training to try to stop our dog barking. I wish I had of known about this product earlier.

Kim
I wanted to leave a review for my purchas for my mum. Her neighbours dog has been barking for the last three years. I purchased this product mid march 2015 and the dog has only barked once since installation. We were sceptical and amazed at how fast this worked. Would most definetly recommend this product and your company for prompt service and delivery.

Lesley