 Solar Electric Fence Energizer
---
Pro-Tech 5: Electric Fencing Re-envisioned
---
---
30-day money-back guarantee
Express shipping available
Electric Fencing Re-envisioned
Sureguard's 5th Generation Solar Electric Fence Energizer.
Combines recent innovations in solar panel and battery technologies.

Pro-Tech 5 is Australian Made but not just for the Australian Sun.
We've achieved outstanding electric fence performance even in prolonged cloudy conditions.
Check our worldwide solar specification: Solar Specification
What is your job?
Don't be deceived by the Pro-Tech 5's compact light-weight design. You probably already know that many electric fence energizers are big boxes mostly full of air and heavy batteries. Pro-Tech 5 WILL perform in a wide range of electric fence situations. Do you really want to be moving a 5kg energizer around when the Pro-Tech 5, weighing just 0.9kg, will do the job?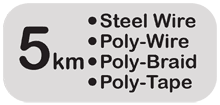 Versatile Fence Construction
Use with Steel Fencing Wire or Polywire, Polytape, Polybraid and Polyrope from well-known Australian, American, New Zealand and British brands, including: Gallagher®, Daken®, Rutland®, Rappa®, Speedrite®, Parmak®, Zareba®, Fi-Shock®, Electrobraid®, Yardgard®, Farmgard®, Baygard® and Equi-Rope®.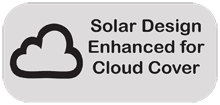 Latest Solar Panel & Battery Technologies
Not just for the Australian sun. Pro-Tech 5 has outstanding fence performance even in prolonged cloudy conditions. Check our worldwide solar specification: Solar Specification.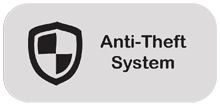 Key Lock Security Mounting
Theft happens because most energizers are not locked to the post. Your Pro-Tech 5 has a unique key-locking mechanism that safeguards your investment.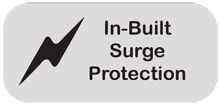 Massive 190 Joule Lightning Surge Protection
Solar energizers are never connected to a mains supply so your energizer can never cause damage to your household appliances. In-built surge protection will safeguard your energizer.
Agricultural Industries
Pro-Tech 5 should be your choice for all your livestock fencing requirements. It's the best all-rounder for the beef cattle and dairy industry and with proper fencing design is suitable for sheep and goats.
Whether you have small or large acreage livestock farming, Pro-Tech 5 is definitely a smart choice. Do you need to do rotational grazing (strip grazing)? Section off temporary paddocks? Protect hay bales or watercourses? Strengthen a boundary fence or protect your whole farm or ranch? Pro-Tech 5 is a great stand-alone electric fence energiser that you'll grow to love.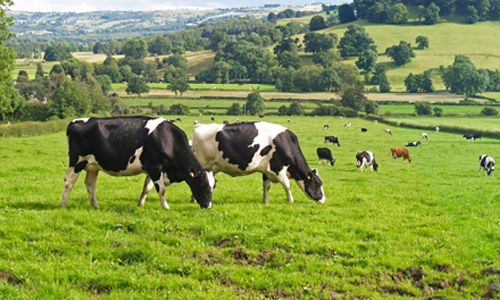 Equestrian Activities
Treat your horses or ponies to one of the best all-around electric fence units available. Whether you want to strengthen your existing fencing, stop your horse cribbing on the fence posts or create a holding paddock or corral, Sureguard's Pro-Tech 5 is an excellent choice. Remember, Pro-Tech 5 is also designed as a portable electric fence, weighing just 900g (32oz), so throw it into your backpack and away you go. It's really easy to set up temporary fencing for equine activities such as endurance rides and horse shows.
The Sureguard Pro-Tech 5 - Everything you need. Everywhere you go.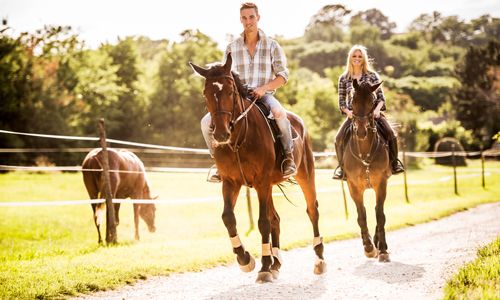 Hobby Farms
Choose the Pro-Tech 5 and you may only ever need one energiser. Pro-Tech 5 is so versatile and will give you many years of trouble-free service.  Pro-Tech 5 is suitable for a wide range of applications.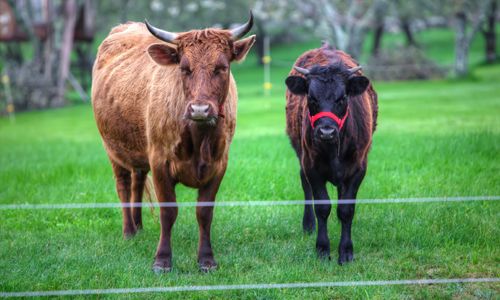 Pest Control
When Pro-Tech 5 is combined with appropriate fence design it may be used to control a wide range of pest animals, including: foxes, wild dogs, dingoes, wombats, deer, moose, badgers, etc. It has even been used to control bears and monkeys. You'll need to research what fence designs have worked for other people.
You'll also find Sureguard energisers being used for bird control on houses to protect solar hot water systems and on commercial buildings to reduce damage. Sureguard's energisers have even been installed on the old Parliament building in Canberra!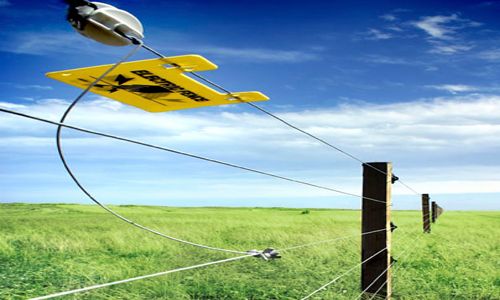 Why Choose Solar?
Quick & convenient to install.
Easy to move around.
Nil running cost (replace battery every 5-8 years).
Superior lightning surge resistance.
Don't risk damage to household appliances by using a mains energizer.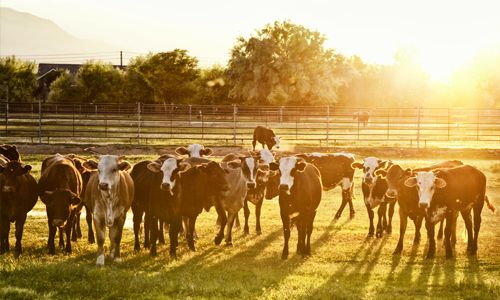 SPECIFICATIONS:
Maximum Distance Rating: 5km or 3 miles of live wire. (up to 10Ha or 25 acres)
Weight: 0.9kg (32oz)
Dimensions: 195mm Wide. 100mm High. 220mm Deep. (4.95" x 3.95" x 8.65").
Output Impedance: Excellent (Low).
Pulse Energy: 0.2 Joules (stored energy).
Pulse Voltage: 8000 Volts max.
Surge Protection: Varistor technology 190 Joules.
Battery Life: 5 to 8 years under typical operating conditions. Battery Technology LiFePO4.
Running Time in Cloud: Continuous. Click for more details: Solar Power. (Not suited to persistently foggy properties or snow-covered panel).
Compliant with Australian Standards: AS/NZS CISPR 14.1.2021, AS/NZS CISPR 14.2.2021 and AS/NZS 60335.2.76:2019
Solar Powered Energizer
Silicone Cables with Corrosion-resistant Alligator Clips
User Instructions
Customer Reviews
It worked the moment I hooked it up, so easy to use, I will be getting another one in the near future. I have used all the top brands in electric fences and this has been the best in as far as set up, no fiddling around and works straight away.

Kellie
I had a unit for the past 15 years and it simply died. This updated model seems better and is keeping our horses off the fence. Very happy with it.

Peter
This is my 5th unit the oldest is about 6 years old. All are in excellent working condition. A couple of years ago I return one of the units for repair by post. To my delight it was returned 6 days latter @ no cost to me.

Mike
I bought one of these about 16 years ago and it has finally given up the ghost which is why I have bought the same again. They are a great bit of gear and have been brilliant to use with my horses.

Vicki