 Rechargeable Radio Collar for Wireless Dog Electric Fence
---
Add any number of dogs to the system.
---
---
Better by Sureguard
30-Day Money Back Guarantee

Are you replacing a pre-2018 Sureguard non-Rechargeable Collar?
If you are, you also need to purchase these one-time accessories: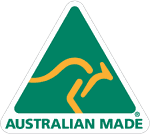 New 2019 Rechargeable Collar - Now Available
A Radio Collar for Every Dog...
Sureguard has manufactured Wireless Dog Electric Fences in Australia since 1997. Sureguard pioneered using a digital transmission for its collars and solar power to run its boundary wire transmitter. We've utilised this advanced technology for over 20 years and we've continued to improve as electronics has advanced. Sureguard was granted two patents for innovative features you won't find elsewhere. All of this is to ensure your dogs are as safe as possible.
Do you have a small, medium or large size dog? No problem!  The Sureguard collar is small and light weight covering neck sizes from 20cm to 62cm.
Do you have a stubborn dog or a sensitive dog or somewhere in between? No problem!  The Sureguard collar automatically adjusts the correction according to your dog's behaviour. You can also set the collar correction manually to one of 10 levels.
Better by Sureguard...
Sureguard's design focus was to achieve the highest success rate at a reasonable price.
Collar is sealed against water and dust (IP Rating IP57). Suitable for swimming.
Collar has 10 manually selectable correction levels. Maximum correction is 30 times stronger than minimum. (Some brands only have 1, 2 or 3 levels).
Collar auto-mode setting learns your dog's behaviour and applies just the right amount of correction. (No guess work needed).
Each dog on the system gets a customised correction level (as silly as it might seem, some systems give all dogs the same correction!).
Correction level can be manually set for each dog, if you wish.
Correction pulse has high fur penetration due to Sureguard's special electronics design.
Correction monitor checks to ensure your dog felt the correction and notifies you in case fur gets in the way.
Escape indicator registers attempted escapes during the last 10 hours. Know how your dog is behaving when you're not at home!
Collar has an internal rechargeable battery that only needs a 3-hour recharge about every 6 months and includes a low battery indicator.
The collar activation distance is fully adjustable from 1m to more than 4m.
Each dog can have a different activation distance, which is useful if you have small and large dogs. (Some systems set all dogs to the same distance).
Collar incorporates a handy five colour Status Light where the colour conveys the operating condition of the collar (see User Instructions for details).
Get Your Customised Quotation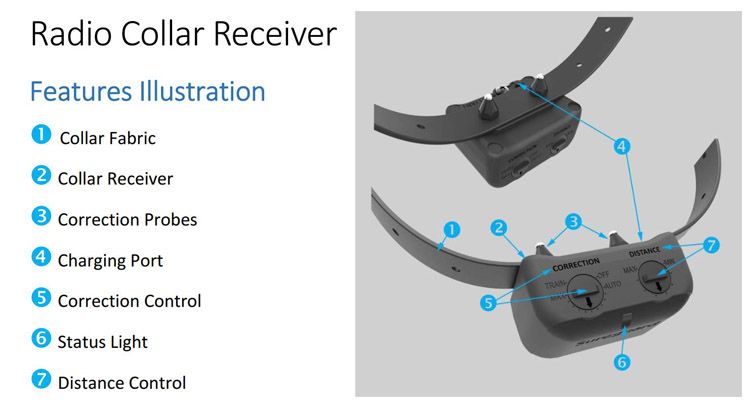 Customer Reviews
Excellent product. Does the job. Tough and durable.

Rob
Sureguard do make a very reliable dog collar that works. Our beagle has only infringed the fence line once. In six years great peace of mind. Product & customer service is professional.

Peter
Write your review
You must be logged in to post a review.