Snake Repellent Insertion Tool "Easy Digger" for Solar Models
---
Makes a hole in soil without compaction. Slide the solar repellent into the hole.
---
---
30-Day Money Back Guarantee
Free Shipping in Australia (orders over $90)
Express Shipping Available
A Quick & Easy Install
Cut a hole in soil for your solar snake repellent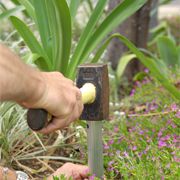 Firstly hammer
Firstly hammer your Easy-Digger into soft wet ground as far as the depth marker.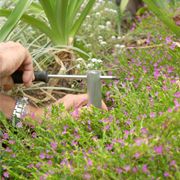 Secondly screwdriver
Secondly, place a screwdriver through the top two holes in the Easy-Digger. Twist the Easy-Digger while pulling upwards to remove it from the soil. Use your screwdriver to push soil from inside the Easy-Digger ready for the next hole.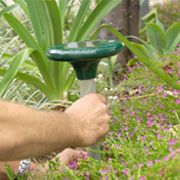 Thirdly insert
Thirdly, insert your Solar Snake Repellent into the cut hole to the full depth of the hole.
Your Easy-Digger helps avoids air gaps between the vibrator tube and the soil which can reduce the effective range of the snake repellent device.
Soil with rocks or stones will reduce the longevity of the tool.
Not suitable for the Sureguard battery repellent as they are a different diameter.
Write your review
You must be logged in to post a review.