 Replacement Fabric with Eyelets for Radio Dog Collar (Version 2004-2017)
---
We have them if you need them. They are made tough.
---
---
30-Day Money Back Guarantee
Free Shipping in Australia (orders over $90)
Express Shipping Available
Replace as Required - Made Tough to Last
Replacement fabric for Sureguard radio dog collars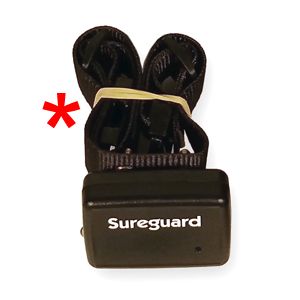 Replacement Fabric
Includes brass mounting studs suitable for Sureguard Radio Collars. Symmetrical size adjustment to keep the collar centred. Suitable for neck sizes 20cm to 60cm.
Specifications
Neck Sizes: 20cm to 60cm
Positioning Holes: 25mm apart
Write your review
You must be logged in to post a review.